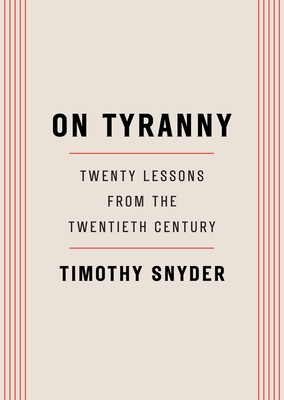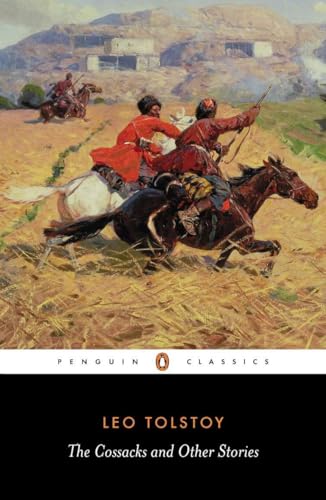 Lenz by Georg Büchner
Two Serious Ladies by Jane Bowles
Gargoyles by Thomas Bernhard
Achebe, Chinua – A Man of the People – (1966)
Aldiss, Brian – Life in the West (1980)
Amis, Kingsley – Lucky Jim (1954)
Amis, Kingsley – The Anti-Death League (1966)
Baldwin, James – Another Country (1962)
Ballard, J.G. – The Unlimited Dream Company (1979)
Barth, John – Giles Goat-Boy (1966)
Bellow, Saul – The Victim (1947)
Bowen, Elizabeth – The Heat of the Day (1949)
Bradbury, Malcolm – The History Man (1975)
Braine, John – Room at the Top (1957)
Cary, Joyce – The Horse's Mouth (1944)
Compton-Burnett, Ivy – The Mighty and Their Fall (1961)
Cooper, William – Scenes from Provincial Life (1950)
Davies, Robertson – The Rebel Angels (1982)
Deighton, Len – Bomber (1970)
Durrell, Lawrence – The Alexandria Quartet (1957)
Faulkner, William – The Mansion (1959)
Fleming, Ian – Goldfinger (1959)
Fowles, John – The French Lieutenant's Woman (1969)
Frayn, Michael – Sweet Dreams (1973)
Golding, William – The Spire (1964)
Gordimer, Nadine – The Late Bourgeois World (1966)
Gray, Alasdair – Lanark (1981)
Green, Henry – Party Going (1939)
Greene, Graham – The Power and the Glory (1940)
Greene, Graham – The Heart of the Matter (1948)
Harris, Wilson – Heartland (1964)
Hartley, L.P. – Facial Justice (1960)
Hemingway, Ernest – For Whom the Bell Tolls (1940)
Hoban, Russell – Riddley Walker (1980)
Hughes, Richard – The Fox in the Attic (1961)
Huxley, Aldous – After Many a Summer (1939)
Huxley, Aldous – Ape and Essence (1948)
Isherwood, Christopher – A Single Man (1964)
Johnson, Pamela Hansford – An Error of Judgement (1962)
Jong, Erica – How to Save Your Own Life (1977)
Joyce, James – Finnegans Wake (1939)
Lodge, David – How Far Can You Go? (1980)
MacInnes, Colin – The London Novels (1957)
Mailer, Norman – The Naked and the Dead (1948)
Mailer, Norman – Ancient Evenings (1983)
Malamud, Bernard – The Assistant (1957)
Malamud, Bernard – Dubin's Lives (1979)
Manning, Olivia – The Balkans Trilogy (1960)
McCarthy, Mary – The Groves of Academe (1952)
Moore, Brian – The Doctor's Wife (1976)
Murdoch, Iris – The Bell (1958)
Nabokov, Vladimir – Pale Fire (1962)
Nabokov, Vladimir – The Defence (1964)
Naipaul, V.S. – A Bend in the River (1979)
Narayan, R.K. – The Vendor of Sweets (1967)
Nye, Robert – Falstaff (1976)
O'Brien, Flann – At Swim-Two-Birds (1939)
O'Hara, John – The Lockwood Concern (1965)
Percy, Walker – The Last Gentleman (1966)
Plunkett, James – Farewell Companions (1977)
Powell, Anthony – A Dance to the Music of Time (1951)
Priestley, J.B. – The Image Men (1968)
Richler, Mordecai – Cocksure (1968)
Roberts, Keith – Pavane (1968)
Roth, Phillip – Portnoy's Complaint (1969)
Sansom, William – The Body (1949)
Schulberg, Budd – The Disenchanted (1950)
Scott, Paul – Staying On (1977)
Shute, Nevil – No Highway (1948)
Sillitoe, Alan – Saturday Night and Sunday Morning (1958)
Snow, C.P. – Strangers and Brothers (1940)
Spark, Muriel – The Girls of Slender Means (1963)
Spark, Muriel – The Mandelbaum Gate (1965)
Styron, William – Sophie's Choice (1979)
Theroux, Alexander – Darconville's Cat (1981)
Theroux, Paul – The Mosquito Coast (1981)
Updike, John – The Coup (1978)
Vidal, Gore – Creation (1981)
Warner, Rex – The Aerodrome (1941)
Waugh, Evelyn – Brideshead Revisited (1945)
Waugh, Evelyn – Sword of Honor (1952)
White, Patrick – Riders in the Chariot (1961)
Williamson, Henry – A Chronicle of Ancient Sunlight (1951)
Wilson, Angus – The Old Men at the Zoo (1961)
Wilson, Angus – Late Call (1964)
Wouk, Herman – The Caine Mutiny (1951)
I have read Death in Venice. Extinction by Ashley Dawson from OR Books. This is a devastating little big book about, a sustained attack on "capitalism's global attack on the commons, the great trove of air, water, plants, and creatures that has been regarded traditionally as the inheritance of humanity as a whole." We won't be able to shop our way out of the apocalypse. (I wrote about it in more depth here).
Vertigo by Joanna Walsh from Dorothy. The stories here hum and hang together, evoking consciousness—consciousness's anxieties, desires, its imaginative consolations. Vertigo is simultaneously disorienting and familiar, often quite funny, and sometimes a bit sad.
Postal Child by Joey Truman from Whisk(e)y Tit. Not a "bit sad" but "sad sad." Abject and cruel and terrifying. But also…funny? Maybe?
Crossing the Sea with Syrians on the Exodus to Europe by Wolfgang Bauer with photographs by Stanislav Krupar; (English translation by Sarah Prybus). From And Other Stories. Brutal and moving reportage.
Syrian Notebooks: Inside the Homs Uprising by Jonathan Littell (English translation by Charlotte Mandell). From Verso. Three weeks reporting from hell—terse, precise, and raw. Littell functions as eyes and ears and a body, a concrete sensing thing, an immediate thing, a thing that doesn't try to synthesize or process or otherwise mediate what is happening to him.
I have listened to Grendel.
Quiet Creature on the Corner by João Gilberto Noll (English translation by Adam Morris) from Two Lines Press. In my recent review, I wrote that
Quiet Creature on the Corner is a nightmarish, abject, kinetic, surreal, picaresque read, a mysterious prose-poem that resists allegorical interpretation. I read it and then I read it again. It's a puzzle. I enjoyed it tremendously.
Elena Ferrante's Neapolitan Novels
Seeing, by José Saramago. A sequel to his amazing novel Blindness.Saramago is not easy to read. He punctuates mostly with commas, doesn't pararaph often, doesn't set off conversation in quotes —; mannerisms I wouldn't endure in a lesser writer; but Saramago is worth it. More than worth it. Transcendently worth it. Blindness scared me to death when I started it, but it rises wonderfully out of darkness into the light. Seeing goes the other way and is a very frightening book.
Changing Ones, by Will Roscoe. An examination of how gender has been constructed in Native American societies. Responsibly researched, very well written, generous in spirit, never oversimplifying a complex subject, this is a wonderfully enlightening book.
Age of Bronze: The Story of the Trojan War. I: A Thousand Ships, and II: Sacrifice by Eric Shanower. A graphic novel —; the first two volumes of a projected series. The drawing is excellent, the language lively, and the research awesome. Shanower goes back to the very origins of the war to follow the early careers of the various heroes —; Agamemnon and Menelaus, Achilles, Odysseus, Hector, Paris, Aeneas, and their families, parents, wives, lovers, children… Thus, by the end of Book Two, the actual siege of Troy, which the Iliad tells one part of, is yet to begin. I see a looming problem: the battles (of which there have been a good many already) are visually all alike, and there's endlessly more to come —; battle scenes in Homer are brutally monotonous and interminable (as war is). But these two volumes are visually and narratively varied, and give a fascinating backgrounding and interpretation to the great stories.
The Yiddish Policemen's Union, by Michael Chabon. Of course if you haven't read Kavalier and Clay yet, go read it at once, what on earth have you been waiting for? Then read this. It is even a little crazier, maybe. Crazy like a genius.
Suffer the Little Children, by Donna Leon. The 16th of Leon's Venetian mystery novels is one of the finest. I reviewed this book for theManchester Guardian
The Higher Power of Lucky by Susan Patron. This one has already won the Newbery Award and gone to Kiddilit Booksellers Heaven forever, so it doesn't need my endorsement… but it's a lovely, funny, sweet book, set in a truly godforsaken desert town in California.
Weedflower by Cynthia Kadohata. A novel that goes with its young heroine to one of the prison camps where our government sent all our citizens of Japanese ancestry in 1942 after Pearl Harbor. It's a beautiful book, understated and strong and tender. If you read it you won't forget it.
Charles Mann, 1491. A brilliant survey of what we know about the human populations of the Americas before the arrival of the Europeans, and a brief, often scathing history of how we've handled our knowledge. The author is not an archeologist or anthropologist, but he has done his homework, and is a fine reporter and summarizer, writing with clarity and flair, easy to read but never talking down. Discussing intensely controversial subjects such as dates of settlement and population sizes, he lets you know where he stands, but presents both sides fairly. A fascinating, mind-expanding book.
Michael Pollan, The Omnivore's Dilemma. I have never eaten an Idaho potato since I read Pollan's article about what potato fields are "treated" with, in his earlier book The Botany of Desire. This one is scary in a different way. It probably won't stop you from eating anything, indeed it is a real celebration of (real) food; but the first section is as fine a description of the blind, incalculable power of Growth Capitalism as I ever read. (Did you know that cattle can't digest corn, and have to be chemically poisoned in order to produce "cornfed beef"? So, there being lots and lots of grass, why feed them corn? Read the book!) There are some depressing bits in the section on "organic" food, too, but the last section, where he hunts and gathers his dinner, is funny and often touching.
Barbara Ehrenreich, Nickel and Dimed. Ehrenreich tries to get by on minimum wage, in three different towns, working as a waitress, a house cleaner, in a Wal-Mart… Yes, it came out eight years ago, and yes, it's just as true now, if not truer. (I just read in my hometown paper that 47% of working people in Portland have to rely on food stamps. Not "welfare queens" — people with jobs, working people.) She writes her story with tremendous verve and exactness. It reads like a novel, and leaves you all shook up.
Joann Sfar's The Rabbi's Cat I and II. Three connected stories in each volume. The first two stories in the first volume are pure delight. They are funny and wise and show you a world you almost certainly never knew existed. The rabbi is a dear, the rabbi's daughter is a dear, and the rabbi's cat is all cat, all through, all the way down. (I wondered why Sfar drew him so strangely, until I looked at the photograph of Sfar's cat on the cover.) The second volume isn't quite as great, but the first story in it is awfully funny and well drawn, with the most irresistible lion, and it's all enjoyable. Sfar's imagination and color are wonderful. His publisher should be pilloried in Times Square for printing the art in Vol II so small that you literally need a magnifying glass to read some of the continuity. — I gather that Sfar and Satrapi are friends. Are we on the way to having a great school of graphic novels by Foreigners Living in Paris?
Singh's update-reboot-translation of Candide fittingly answers Voltaire's pessimistic prescience with not just bitter affirmations of contemporary predation and evil, but also with an eye toward entertainment—to the affirmations of laughter.
Jamaica Kincaid, Annie John
J.M. Coetzee, Foe
Tony Morrison, Beloved
A. S. Byatt, Possession
Nicholson Baker, Vox
Garrison Keillor, WLT: A Radio Romance
Kate Atkinson, Behind the Scenes at the Museum
Rohinton Mistry, A Fine Balance
Francine Prose, Guided Tours of Hell
Chang-Ra, A Gesture of Life
Arnost Lustig, Lovely Green Eyes
Zadie Smith, White Teeth
John Updike, The complete Henry Bech
Ian McEwan, Atonement
Jennifer Egan, Look at Me
Learn to Swim by Joseph Edwin Haeger
Robert Musil,  the Man Without Qualities, vol 1
Mihail Sholokhov, And Quiet Flows the Don
Elizabeth Bowen, The Death of the Heart
Christina Stead, The Man Who Loved Children
Junichiro Tanizaki, the Makioka Sisters
Rebecca West, The Fountain Overflows
Nancy Mitford, the Pursuit of Love, Love in a Cold Climate, Don't Tell Alfred
Jetta Carleton, The Moonflower Vine
Yukio Mishima, The Sailor Who Fell from Grace with the Sea
Jean Rhys, Wide Sargasso Sea
Alice Munro, Lives of Girls and Women
Naguib Mahfouz, the Harafish
Iris Murdoch, The Sea, the Sea
David Lodge, How Far Can I Go
Muriel Spark, Loitering with Intent
Anne Tyler, Dinner at the Homesick Restaurant
Milan Kundera, The Unbearable Lightness of Being
Audio Books
James Joyce's Ulysses,  RTÉ's 1982 full cast production (that second link links to a free download!).
Virginia Woolf's Orlando, as read by Claire Higgins
J.R.R. Tolkien's The Hobbit, as read by Nicol Williamson
William Gaddis's J R, as read by Nick Sullivan
Gordon Lish's The Collected Fictions of Gordon Lish, as read by Gordon Lish 
Denis Johnson's Train Dreams, as read by Will Patton
I have listened to 2 other Denis Johnson books read by Will Patton, and he does an excellent job of capturing the feeling of Johnson's written voice.